"Good night stories for rebel Girls" (written by Elena Favilli and Francesca Cavallo). A book about different girls and women all around the world that reached for higher goals and tried to fulfill their dreams- against all odds.  It isn´t ( as the name may suggest) for girls or the evening only. The book is  for everyone (no matter what age or gender) and good to read at any day-and night-time. To motivate you to believe into yourself and your dreams.If there is something that all these different girls and women have in common, what is it?
Francesca: Elena Favilli and I wrote "Good Night Stories for Rebel Girls" (published by the company we co-founded, Timbuktu Labs) to celebrate the many ways women have found throughout history to express themselves freely in a world that was designed to keep them out. 
What has changed in your life after that breakthrough success/publishing the book?
Many things changed and some stayed the same. When Elena and I wrote the book, it was just the two of us trying to make it in the kitchen of our one bedroom apartment in Venice Beach. With the huge success of Good Night Stories for Rebel Girls, we scaled the organization and hired about 24 people in 2 years. That was incredibly challenging. I saw my job changing every day as I went from managing myself to managing people who managed other people. 
 Two months ago, my life changed again as I stopped working at Timbuktu and I'm now looking for my next adventure. Sometimes, all this change is scary, but it's also exciting and fun.
Please tell us something about your festival in italy…
Are you referring to Sferracavalli, the International Festival of Sustainable Imagination? I came up with the concept in 2010 and won a regional competition for innovative projects that promoted social cohesion. The idea was to create an observatory on the contemporary theater of the countries of origin of most of the immigrants that come to Puglia.We did not have many resources so we created a completely crowdfunded experience where people did not just contribute with money, but with food, hospitality, tools, work… whatever they could. It was an amazing experience that brought my hometown on the pages of Vogue!
 The initial grant for the first edition was 25,000 Euros, and with that money we were able to create 4 different editions. When we closed the festival, we had 3,000 Euros left that we donated to another no-profit operating in my hometown. Such is the power of crowdfunding!
What are your plans or missions for this year?
 My plan for this year is to figure out what I want to do next. I am exploring different fields to understand where my experience can serve to make the biggest impact.
My Dad was kind of a role model for me: He showed me how to dream and live big without losing your modesty, traction and kindness. Always saw possibilities and potential instead of borders. Got his flying, driving and boatdriving licence and never stopped exploring. Was good to himself and others. Instead of babypuppets I got a miscroscope,detective stuff/ books, a telescope to watch stars, explore nature (and environment) and magical tricks-boxes. It seemed that I could reach anything I wanted. And to be rebellious and dont be impressed by titles but by behaviour and virtues. To be self-reliant  and stand up for weaker.Treat everybody the same way and motivate others.Both, my mum and dad were very empowering for other creatures and I could ask them anything. Did you have a rolemodel when you were younger?  Who was it?
My mother has probably been the most influential person in my life. From her, I have learned to welcome the truth, even when it's uncomfortable. I have learned the power of not hiding from it, of seeking it and of knowing that when you don't lie to yourself good things will come.
I think for boys its also hard because of gender roles they are expected to be tough and under control even when they feel miserable and want to cry. Whats your opinion to that topic? What are your tipps in general to overcome fears and difficulties?
Of course the patriarchy and toxic masculinity are a big problem for boys as well. That is why they should embrace feminism! Fears and difficulties are hard. The first step is recognizing that they are hard and they are supposed to be. The point is that step after step we can overcome way more that we expect. Sometimes, we have to be OK with the fact that we do not have clear visibility of where we are going and just keep putting one foot in front of the other.
What drives you/is your mission/purpose/fuel?
I am driven by empowering people around me. I love to help people unlock their potential and live purposeful, fulfilling lives. In most cases, I do that through stories, because I love writing.
Advice to your younger self? Anything you want to say to the readers/ like an advice/wisdom e.g.
In this particular moment of my life, I would love to get advice from my older self. I would like that older self to tell me: "Don't worry. Just follow your heart and you won't be wrong!"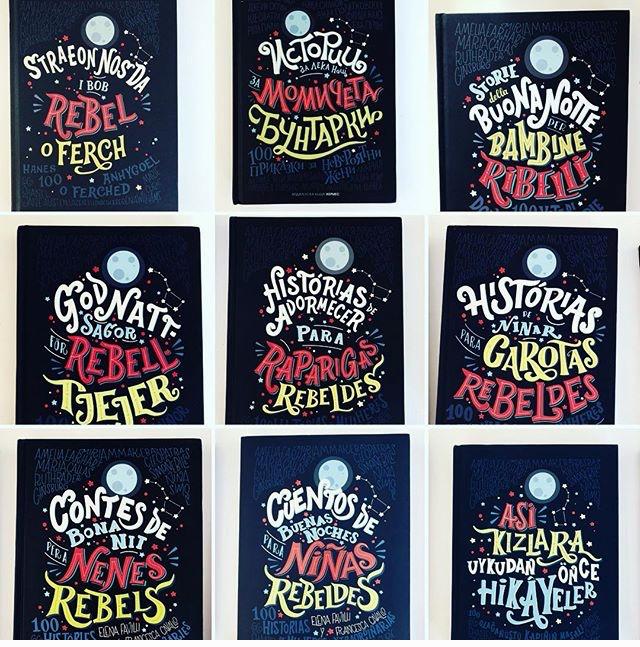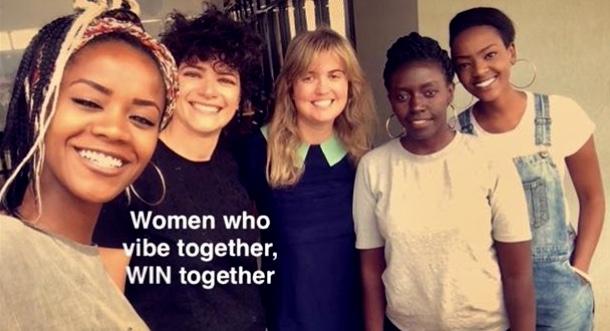 If you want to see more of the Rebel Girls, click here